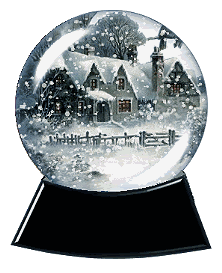 You know what they say .... The weather outside is frightful but the fire is so delightful - when there's no lace to go, let it snow, let it snow, let it snow. The problem with that theory is I am out of firewood and I do have several places I need to go. The snow however will still be coming, or so they say. Yup, tomorrow night we are supposed to get our first measurable snow of the season. Crazy since it was 60 degrees on Sunday. Then today it was 38 degrees (even though it felt like 10 degrees). They have a saying here in Indiana - if you don't like the weather, wait a minute, it will change. In the 12 years I have lived in Indiana that has proved to be a very true statement.
Well what has Daisy been up to now that she doesn't blog everyday (other than eating pie). I have been busy going to the chiropractor since the car accident of October 28th. The good part is it has helped my neck I believe. The bad part is I believe that it has made my poor back worse...much worse. And now I discover that the chiropractor I have been going to is not a doctor at all. In fact she isn't even really a chiropractor I don't think. She is merely a "medical technician". That could mean anything. It could mean that she took a 2 hour class on emptying bed pans. Or it could mean she has 27 college credits in medical procedure. Who knows? All I know is I don't trust her and my back has been worse since I have been seeing her. It's probably not a good thing when you get bruises all over your body from the chiropractor, eh?
I have been busy preparing for Christmas also. I have most of my limited Christmas shopping completed. I say limited because I am cutting back this year. Normally I go crazy with gift buying. This year I am giving the kids and hubster just a few well chosen gifts and not buying for extended family. We may be moving out of state in January or February so I want to keep my purchases to a minimum. With that being said I must admit I have already spent about $700 on Christmas. But most of my shopping is completed. I mailed the last of the Christmas gifts off to my daughter in Germany on Friday. It's hard to believe it has been a year since I last saw her. I miss her and her little pug Booger so much. I miss my son in law too I have to say. As far as son in laws go he is tops. I am very fortunate.
I've been sleep deprived as of late. If anyone has a cure for my problem please share. You see, I go to bed usually around midnight each night. Later on the weekends. On the weeknights I lay in bed and watch 30 minutes of "
King of the hill
" and then turn the TV off and fall asleep almost instantly. Sounds great so far, right? Here is the freaky thing. Every morning I wake up at 4:30am with a stuffy nose. I blow my nose and try to lay back down, but I get panicked thinking I won't be able to breathe. So I usually end up going downstairs and falling asleep while sitting up on the TV room sofa. This is every damned night. Every damned night I tell you!!! All I want is to be able to get a full nights sleep and breathe too. Is that too much to ask? It's quite frustrating.