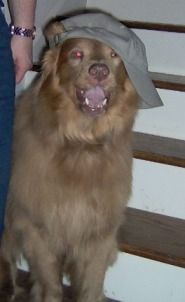 How many people does it take to give one 70 pound dog a bath? Well, one hubster to hold the dogs head, one dog groomer to scrub the dog, one 7-year-old granddaughter to poke her grandpa in the belly every time he's not looking, one groomers boyfriend which is also the 7-year old daddy and last but not least, one exhausted Gwanma to make sure the aforementioned dog doesn't get loose and shake his wet fur all over her bathroom. Summary – five people. Who would have thought it?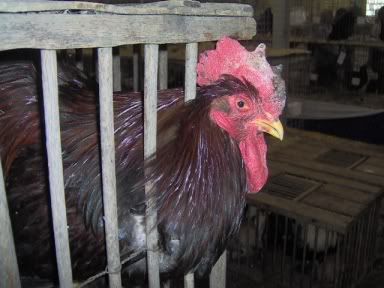 It's that time of year again kiddies. Yup, Indiana State Fair time. Time for this hefty Helga to get her hefty buttocks to the fair and get a pork tenderloin sandwich, roasted ear of corn from the Nora Lions club and super huge bag of kettle corn from pioneer village. And I'll even throw in a cherry/grape snow cone for good measure. Not to mention viewing the world's largest hog. That's always a yearly treat to see the world's largest hog, which is undoubtedly covered with the worlds largest flies.
One thing that you can count on each year is that at Indiana State Fair time we will be experiencing a heat wave. I have yet to see it any other way. That just means I will need to have more snow cones as far as I am concerned.