I should call this post "Adventures with the self proclaimed faith healer neighbor". Yes, I went to lunch with the self proclaimed faith healer neighbor today. And yes, we went to another Chinese barfette. Her goal in life is to try each and every Chinese buffet in Indianapolis at least once. I would say she has a pretty good start. And I must be a glutton for punishment because today I went with her. The shame of it.
Over lunch we were discussing the two young men that moved into the house across the street from me (and next to her). We are both concerned that they will be having numerous loud parties this summer (and they probably will). She told me that she thinks God put them in that house so she could save their souls. Funny, but I thought it was Jesus that saved souls, not fake faith healers.
Her husband has not worked since last September so just this last weekend he sold his work van. He is an out of work self employed carpenter. Now that he has sold his work van I wonder what he will do should he be fortunate enough to finally obtain work? This is a classic case of not thinking before you act. It's okay though because he got much more for the van than it was worth. He got $100 for it. Maybe he can buy a bike at Goodwill with the money and strap his toolbox on the back. He could save on gas that way too by just pedaling from construction site to construction site.
Upon arriving back to our street she invited herself over, as she normally does when we go out to lunch. I have to say I absolutely hate it when she does that. Nonetheless, there I was, stuck with her for the afternoon. She happened to notice the picture I have as my wallpaper on my computer. (The starfish picture above). She asked me to print a copy out for her. No problem, I was happy to. I immediately printed out a copy for her on regular printer paper. As she clutched the picture to her chest in happiness she stated she was going to go to the Dollar Store and get a picture frame so she could frame it and hang it in her bathroom. Had I known she was going to frame it I might have printed it out on photo paper. Well…maybe not.
Did I tell you she thinks I am rich? Boy is she ever wrong. She thinks that because the hubster is an assistant manager and we have two cars and go on frequent vacations, we are rich. Not rich, just hard working, something she and her husband need to aspire to if you ask me. So she comes over this evening to tell me about her daughter's birthday party this Thursday. It seems that she and her daughter were talking at dinner and her daughter wanted her to invite me to her birthday party because the daughter put it "She's got a lot of money so I know Daisy will really get me something nice". It's one thing to say that in the privacy of your own home but quite another to tell something like that to the person you are hoping to mooch a present from. And the faith healer thought it was the cutest thing her daughter had ever said. Well they can both bark up another tree because this rich gal has had enough of being mooched off of by them.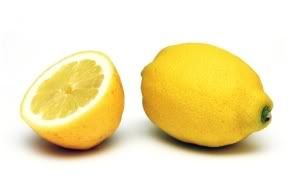 Tomorrow I'll post pictures of my lemon icebox pie experiment I tried tonight. I am too upset to do it tonight. All that time, all that work…dear God the humanity!